LiveCharts
Displays 100s of patients' vitals, in real time, on one device or computer
Our app takes data collected by Halo and configures it into an easy viewing format. Intuitive design makes analysis quick and simple while customizable alerts and notifications keep you up to date on any important developments.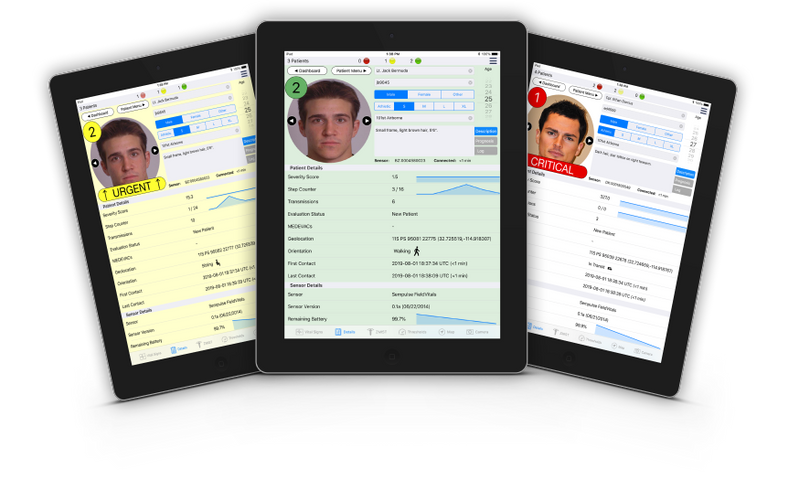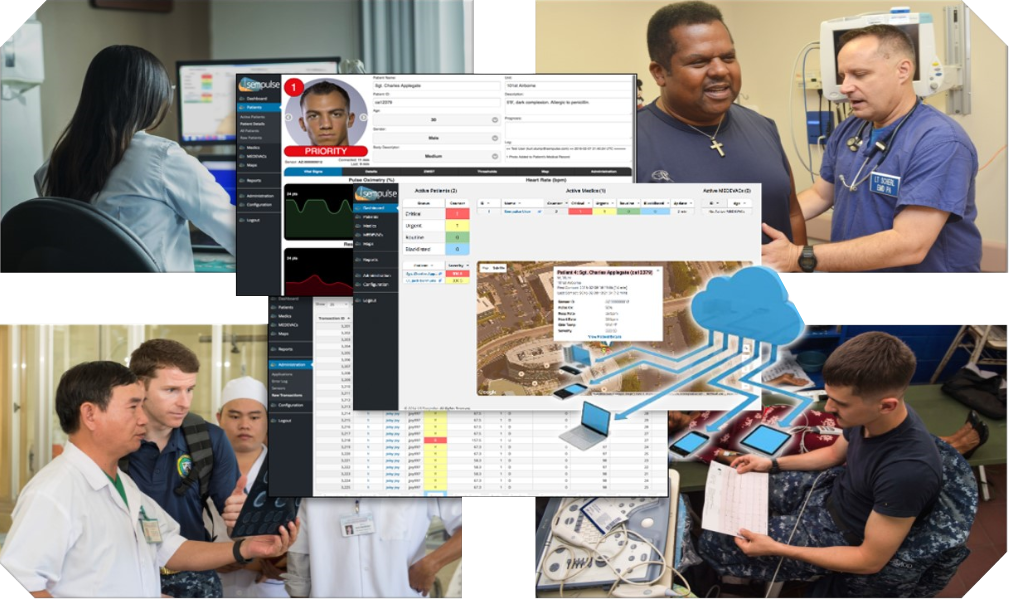 Command Cloud
Secure database that facilitates collaboration
Data collected by Halo is transmitted to a secure database, where the data is managed, analyzed, and shared. With Command Cloud your data is readily available 24/7 from any location, facilitating team collaboration and analysis. We are optimized for secure integration including HIPPA compliance and leveraging mil.gov or other secure client hardware and software.
Life Analytics
Combining collaboration application programing interfaces, artificial intelligence, and machine learning to provide automated data organization and alerting
Utilizing the power of machine learning algorithms, Life Analytics automates decision making and data organization. Life Analytics allows us to bring machine learning to a set of data never before collected. Using data augmented by Life Analytics, we can better predict outcomes and improve care.